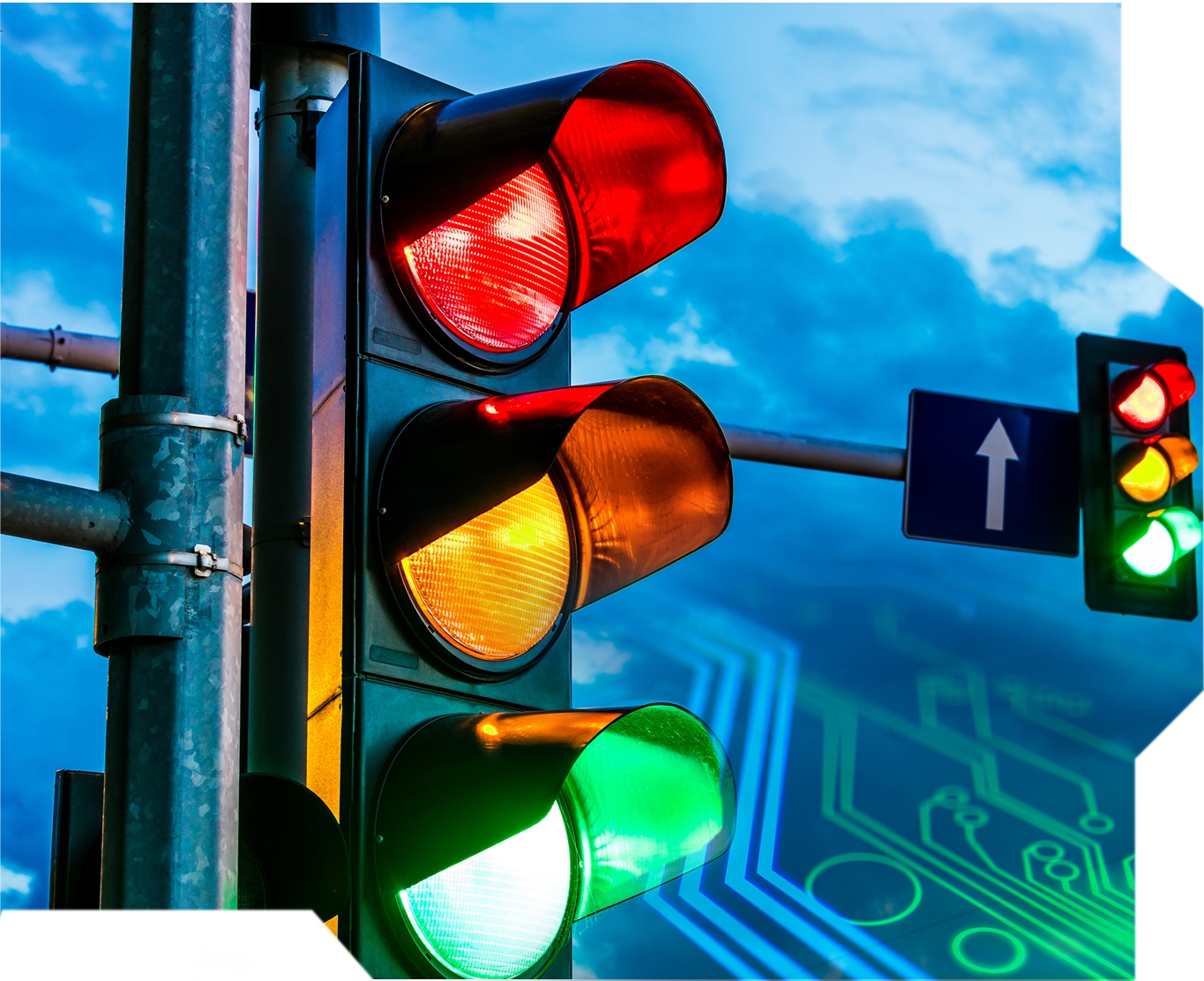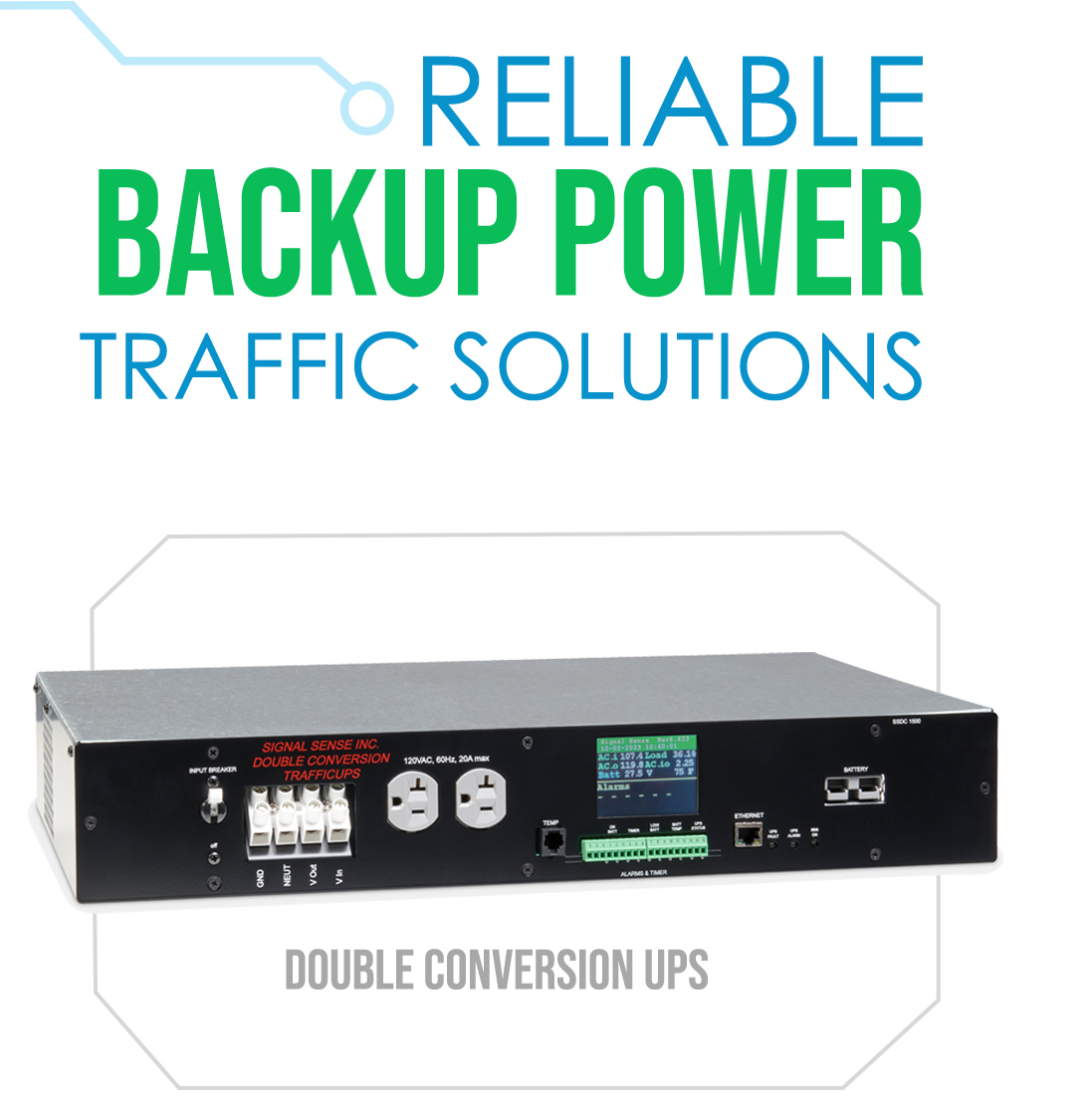 Signal Sense provides true online double conversion power backup systems that deliver a precision regenerated sine wave output. It utilizes IGBT technology and is built to withstand extreme cabinet conditions. All of your costly traffic control equipment is protected from power fluctuations, noise, frequency variations, brownouts, spikes and surges.
Whether it be a UPS, battery or a specialty cabinet for your application needs, count on Signal Sense, Inc. to be your full service provider.
Ruggedized Uninterruptible Power Supply
Our backup power supplies are made for extreme conditions.
Expect our equipment to perform 24/7, 365 days of the year!
Click Here

COST EFFECTIVE
Signal Sense provides cost effective solutions for all your traffic signal systems. With LED technology electrical usage is decreased.
FULL PRODUCT LINE
Traffic signals are a vital part of every community.  We provide the durability and reliability you need to keep intersections safe and responsive in all circumstances.
Traffic UPS Systems
Power Modules
Traffic Cabinets
Batteries

EXPERIENCE
As an accomplished manufacturer we have been backing up intersections since 2003. Our experience in the industry is unsurpassed.